Exhibition model for the MINI Art Toy SPIKE
For the world premiere of the MINI Art Toy SPIKE at the Dutch Design Week we produced the stylized bulldog SPIKE in different sizes, paintworks & foil finishes.
"SPIKE is a small, stylized figure that is not defined in detail and is therefore open to its own interpretation. In any case, his posture is reminiscent of that of a MINI. Inspired by the MINI bulldog, he becomes a friend of MINI and the driver. MINI remains true to its history and reinvents its companion. In its second life, SPIKE has evolved and exists not only physically but also digitally with its own personality."

Quelle BMW Group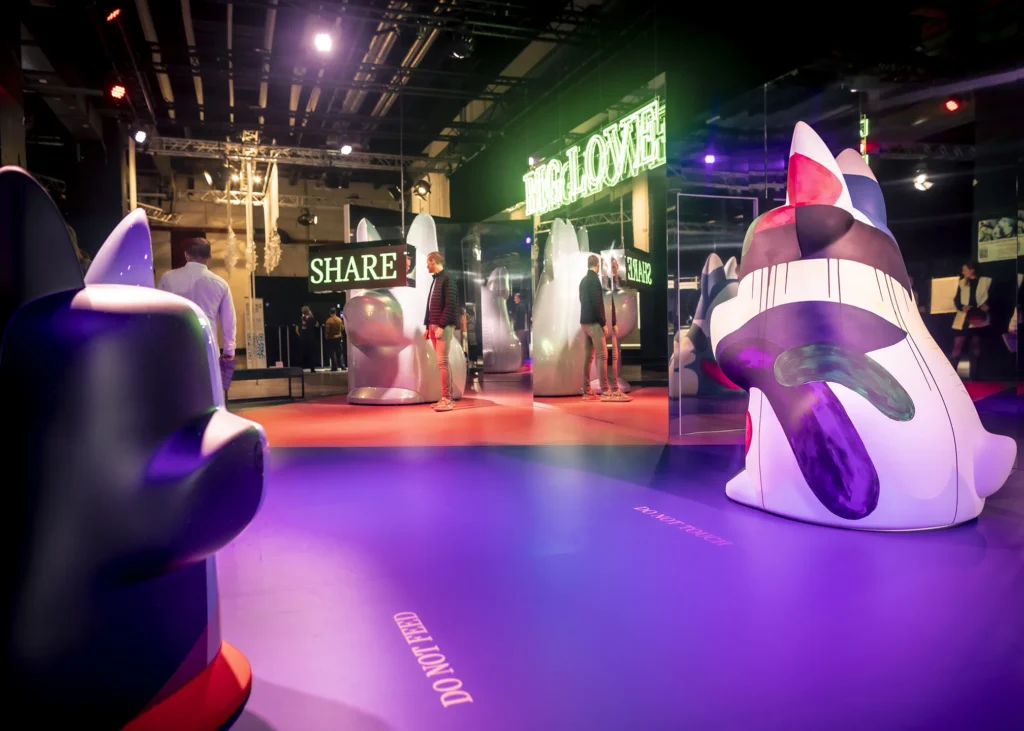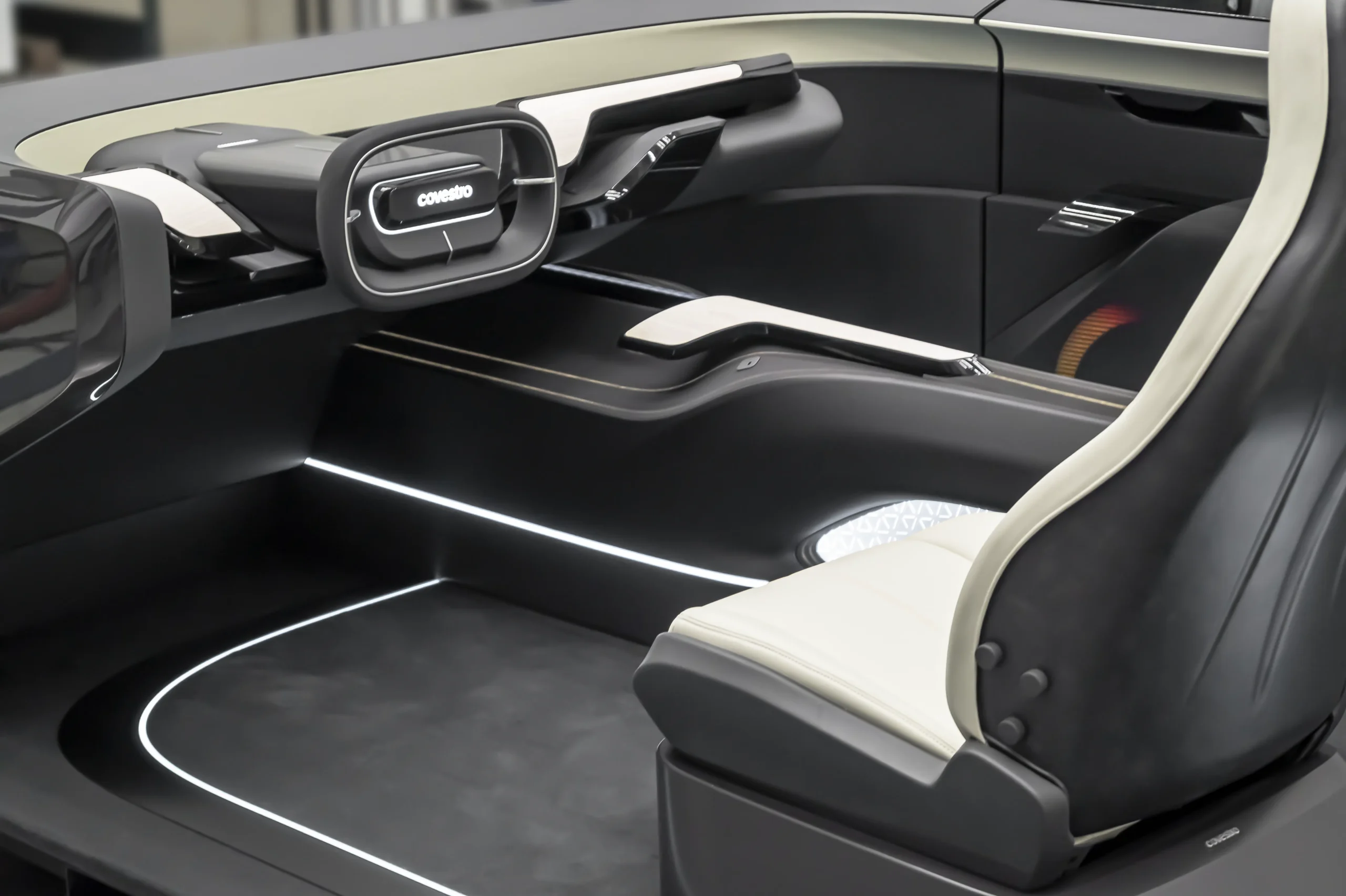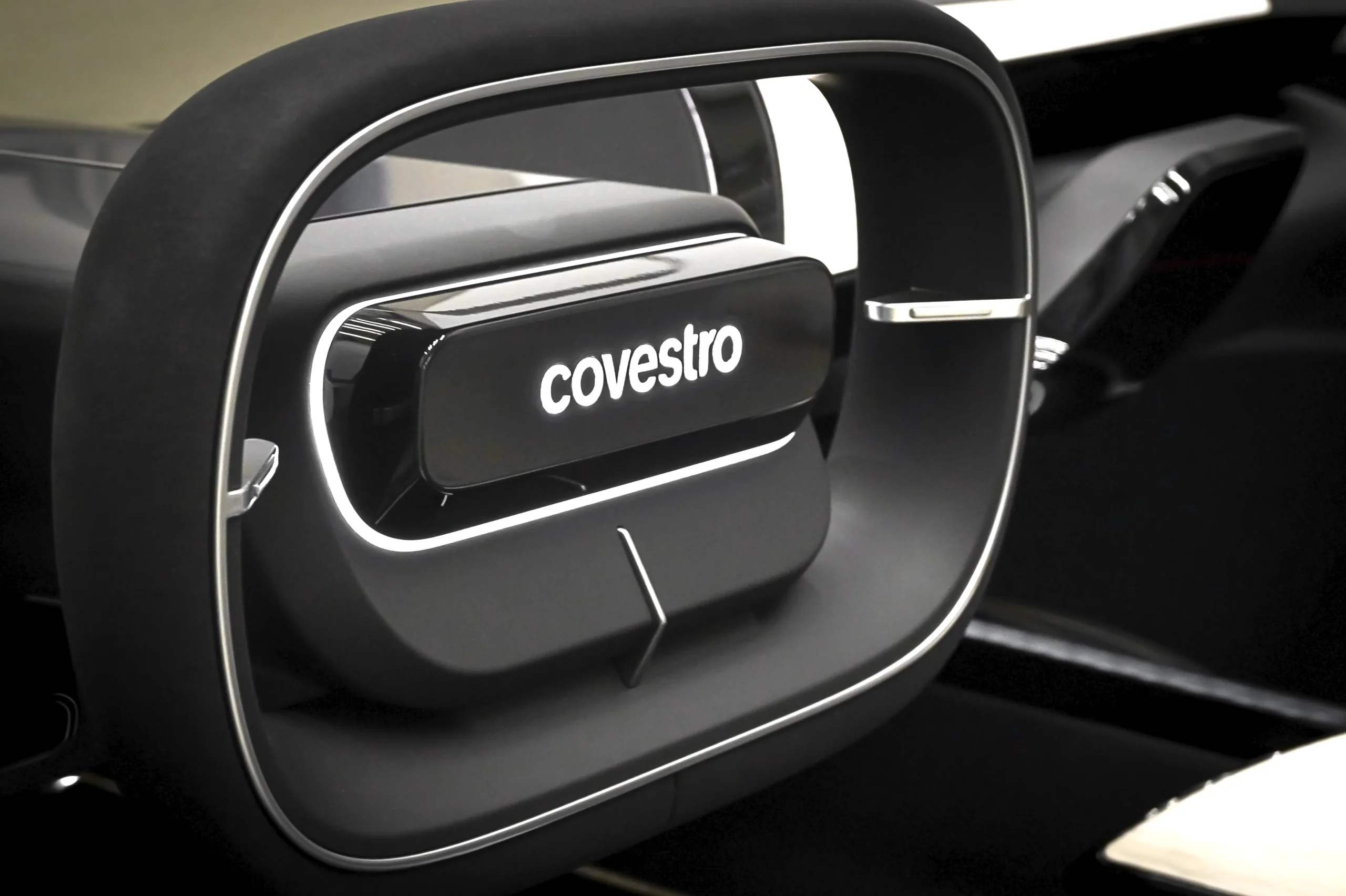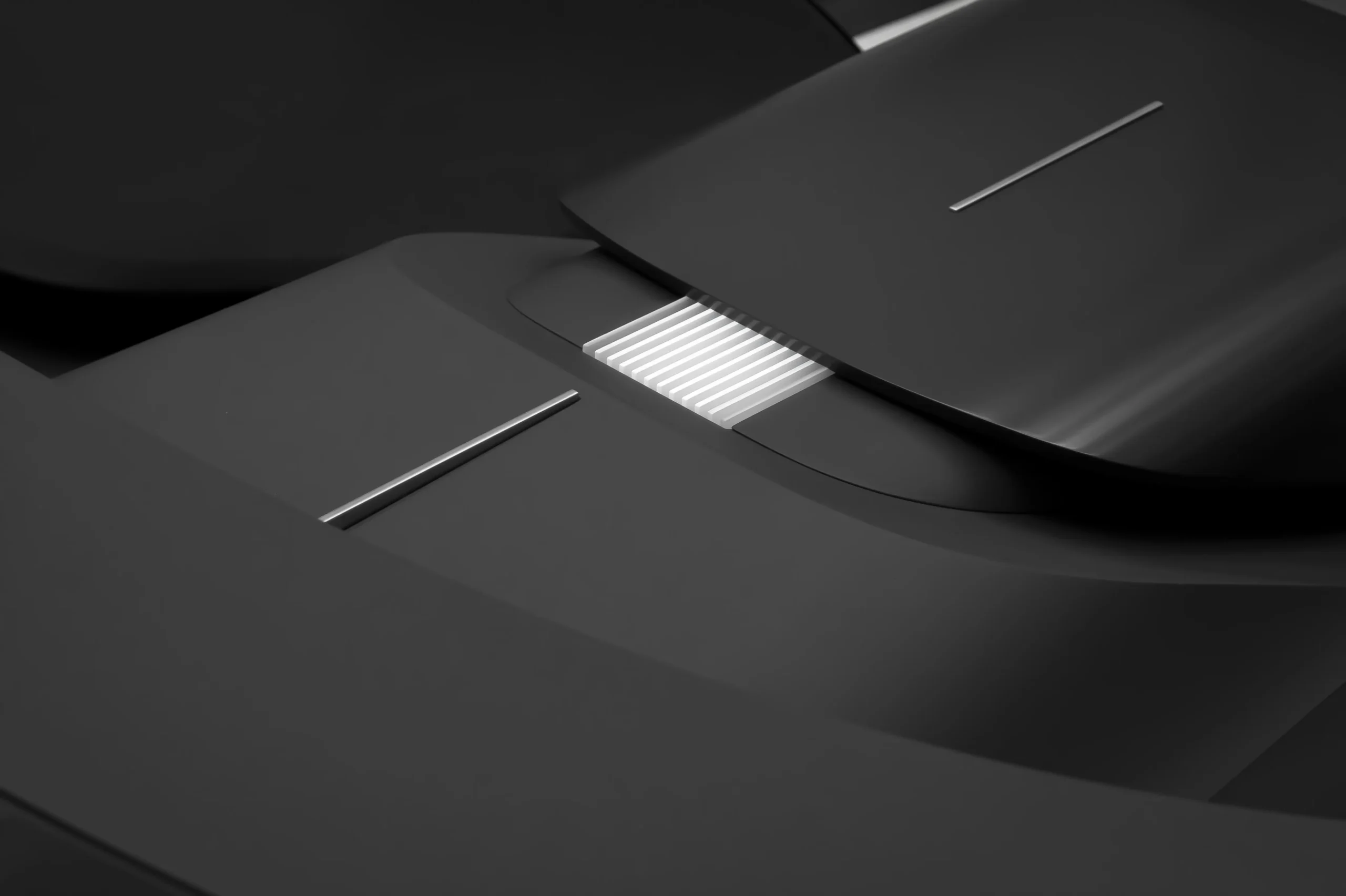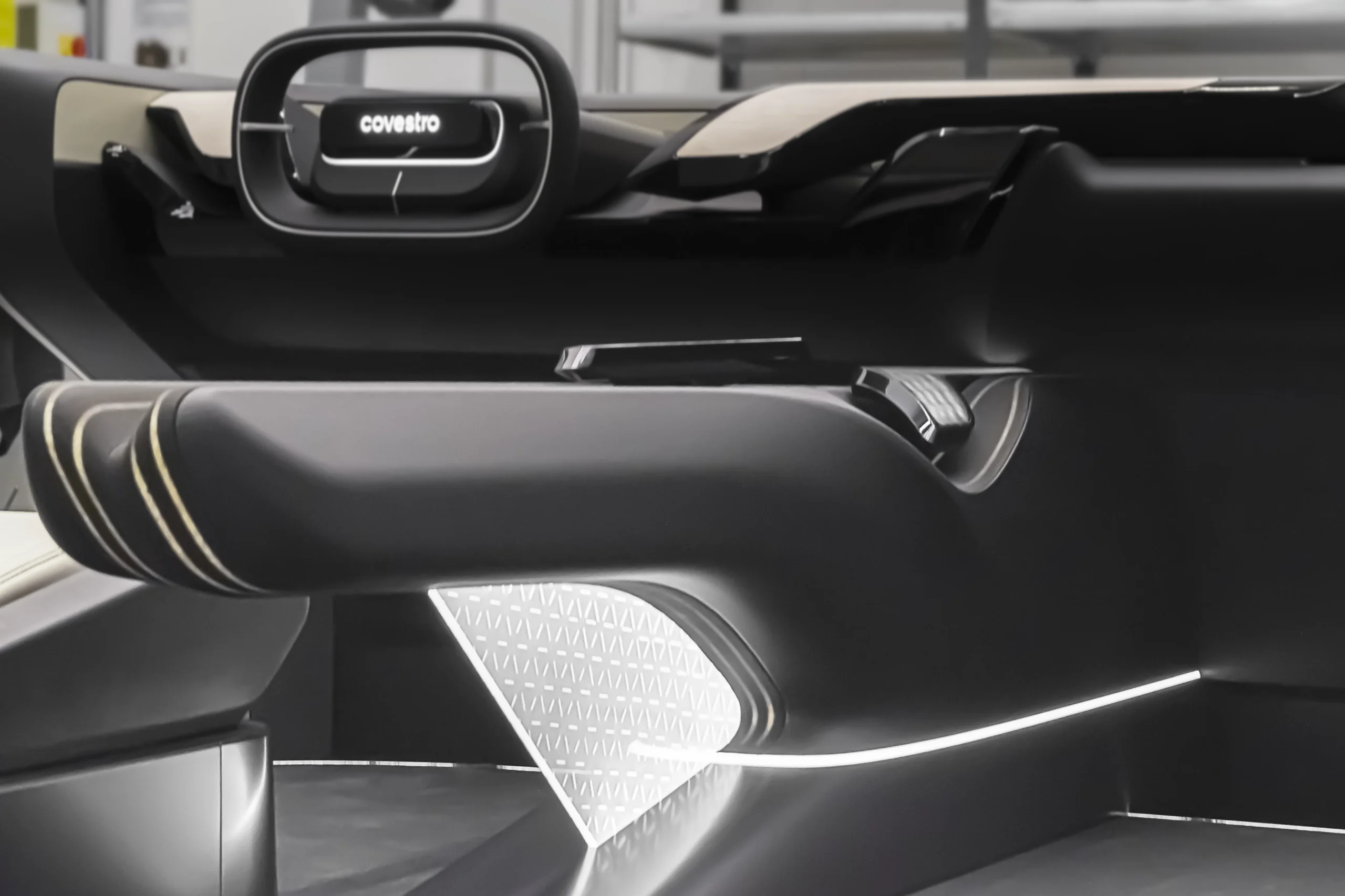 Messe K 2022 | Covestro Materialkonzept
Material concept model for Covestro
Material concept model for Covestro The material concept model for Covestro demonstrates a wealth of new materials & technologies. Manufactured by us in 2022, it has been exhibited at several trade shows, such as K 2022, to show customers the latest technology in an automotive context.

Among other things, LED strips illuminate the translucent fabric of the center console & gesture sensors can be used to change the light color of the ambient lighting.